Ken Inoue, one of UNITAR Advisory Board members, reports on UNITAR`s pre-deployment training program for military personnel and formed police units assigned to UN Peacekeeping operations.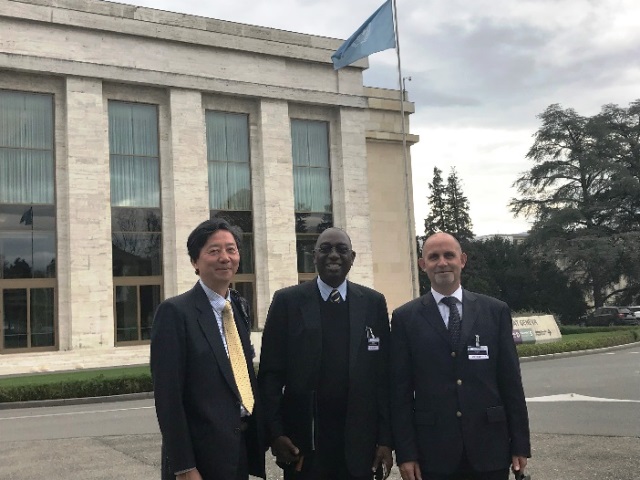 Mr. Inoue, a member of ACUNS-Japan, attended the 9th session of Peacekeeping Training Programme Advisory Board of UN Institute for Training and Research (UNITAR) on 19-20 October in Geneva. UNITAR has been organizing pre-deployment training programme for military personnel and formed police units assigned to various UN Peacekeeping operations such as MONUSCO, UNAMID, MINUSMA, UNMISS, MINUSCA and AMISOM. It also implementing various peacebuilding activities including institutional capacity building of African Peacekeeping Training Institutions, support to Post-Conflict Reintegration in Colombia, Engaging Displaced Youth affected by the Syrian crisis, and Online-Based Learning and Education such as Master in Coflictology, Master in Electoral Policy and Administration, and Master in Humanitarian Action and Peacebuilding.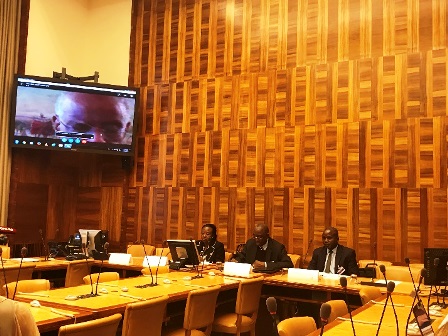 The Advisory Board provides technical and critical analysis of the Peacekeeping Training Programme to ensure its quality standards in compliance with UNITAR mandate and the UN guidelines. The chair of the Advisory Board is Lt. General Romeo Dallaire (Canada), Former Force Commander of UNAMIR, and other members are Lt. General Chikadibia Obiakor (Nigeria), Former Military Adviser for PKO and Former FC of UNMIL; Ms. Zainab Hawa Bangura (Sierra Leone), SRSG on Sexual Violence in Conflict; Dr. Almut Wieland-Karimi (Germany), Director of the Centre for International Peace Operations (ZIF); Mr. Alan Doss (UK), Executive Director of Kofi Annan Foundation and Former SRSG to the Democratic Republic of the Congo; Mr. Ken Inoue (Japan), and Senior Advisor of Japan International Cooperation Agency and Former Director and Chief Governance Advisor of UNMIT; Mr. Luis Miguel Carrilho (Portugal), Police Advisor for PKO, Former Police Commissioner of MINUSCA, MINUSTAH and UNMIT; and Mr. Ranjit Rae (India), Former India's Ambassador to Hungary, Vietnam, and Nepal.
 In conjunction with the Advisory Board meeting, an open seminar on the topic of "Breaking the Vicious Cycle of Conflict: Which Future for G5 Sahel?" was organized by UNITAR on 20 October at the Palais des Nations, and Lt. General Obiakor chaired the meeting.