In his keynote speech, Professor Hasegawa explained the changing nature of conflicts and stresses the importance of conflict prevention and resolution.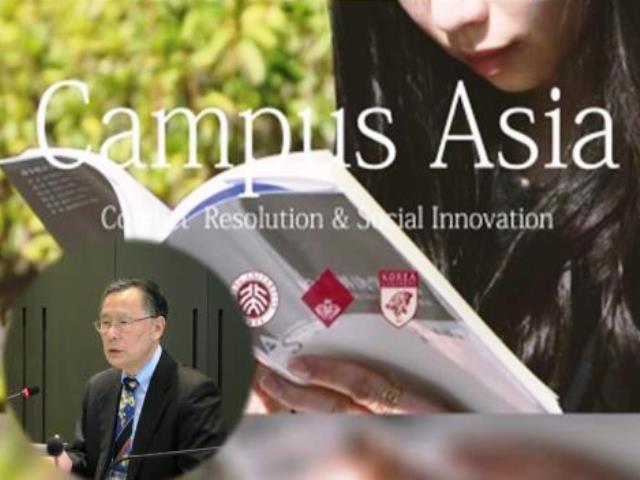 Campus Asia is a new program created by the collaborative efforts of Waseda University, Korea University and Peking University. It aims at developing the next generation of Asian leaders for conflict resolution and social innovation skills.
 The kick-off symposium was held on April 19, 2017, in the Okuma Auditorium at Waseda University in Tokyo. The international symposium was opened by President Kaoru Kamata of Waseda University. He was followed by Mr. Hideki Iwabuchi, Director of the Office for International Planning of the Higher Education Bureau of the Ministry of Education, Culture, Sports, Science and Technology who stressed the innovative nature of the Campus Asia program and the new Waseda program for Professionals for Peace.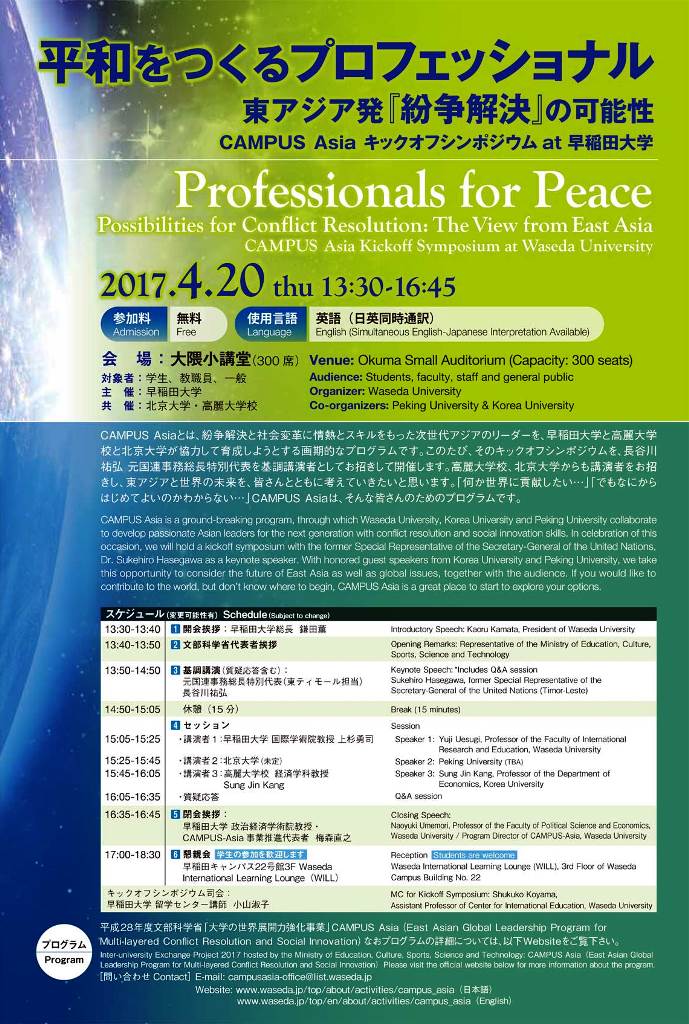 Professor Sukehiro Hasegawa then delivered a keynote speech in which he explained the changing nature of conflicts and wars that required also a new approach in peacekeeping and peacebuilding. Noting the vicious cycle of conflicts, he found the need to address the root causes of conflict. Professor Hasegawa expressed his hoe that students and young people to learn how to build sustainable peace and stability in the world as well as their own countries.
 The kick-off symposium was organized by Professors Naoki Umemori and Yuji Uesugi and conducted by Professor Shukuko Koyama as the master of ceremony.