In his capacity as Special Assistant, Mr. Yamada will assist the Secretary-General in directly communicating with GPAJ members about the forthcoming events and also the outcome of periodic seminars and other events.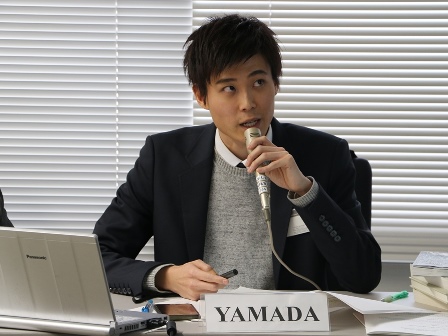 Mr. Icchiku Yamada is a graduate student of the University of Tokyo enrolled in the Graduate Program on Human Security (HSP). He is also the founder and representative of a non-profit organization, "Stand with Syria Japan (SSJ)" which is an officially affiliated organization of J-FUN (Japan Forum for UNHCR and NGOs). In 2016, he actively organized large-scale public events on Syria in Tokyo, which gathered approximately 800 participants altogether and covered by the Japanese media.
 At the first annual conference of the Global Peacebuilding Association held on December 2, 2017, Mr. Yamada made a presentation of the problems encountered by Tamil and Muslim minorities in post-war Sri Lanka from the perspective of human security.
 He has received a BA in Intercultural Communication Studies from Rikkyo University, Tokyo, Japan with his research on the condition of human security of minority groups in Northern Sri Lanka based on his 4-month field research in conflict-affected areas. Also, he underwent an academic training from the Peace and Conflict Resolution Course in Foundation for International Education (FIE), London, UK.