Beginning of a New Phase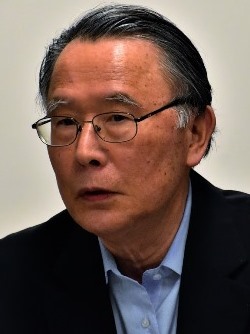 With the launching of this new website of the Global Peacebuilding Association of Japan (GPAJ), I wish to share with you the purpose and role of this Association. They reflect the changes taking place in the essence and nature of peacebuilding in conflict-prone and post-conflict countries.
 When I completed 37 years of my professional career with the United Nations in 2006, I was offered a teaching position as Professor of Global Politics in the Faculty of Law of Hosei University in Tokyo. It was my role as a teacher to impart to my students what I had learned from my experience of working in the UN system. I was able to explain how the United Nations dealt with global issues with a wealth of information and knowledge I had acquired. After a few years of teaching, I thought it would be productive and beneficial to expand the circle of learners to those outside of Hosei University. This led me to establish a peacebuilding study group in 2013 with a view to exchanging knowledge and experience with scholars, practitioners and students about the purpose and nature of UN peacebuilding activities.
 It started as a small group consisting basically myself and a few students. I thought it would disappear when I retire from Hosei University. Yet, the group grew and now has nearly 30 members from the academic community as well as public agencies and research institutions. In 2016, eleven members of the study group decided to transform it into a non-profit public organization officially recognized by the Government. It took almost one year to prepare full documentation and submit it to the Metropolitan Government of Tokyo which is entrusted by the Government of Japan to accredit non-profit public organizations.
 The main purpose of the Association will remain the sharing of knowledge and experience. It will be engaged actively in group discussions, seminars, colloquiums, round table discussions and symposiums. But, as Japan`s involvement in UN peace operations expands, the Association will also conduct workshops, open discussions, public forums and conferences fulfilling the need for better understanding of the increasing complex nature and requirement for peacebuilding activities . If and when resources become available, the Association will conduct training courses and study tours to enhance the knowledge and experience of its members as well as others who seek the assistance of the Association. By maintaining its integrity and exercising the wealth of knowledge and experience of its members, the Association may also accept proposals and requests for investigations and improvements in peace operations as well as humanitarian, development and environmental assistance programs.
 By the statute of the Association, it is governed by President, two Vice President and members of the Board of Directors. The Association is managed by Secretary-General, his Deputy and secretariat staff.
 It is my hope that this Association will eventually include many non-Japanese who will enrich not only the diversity of its membership but also the knowledge and experience of its members.
   January 3, 2017
Sukehiro HASEGAWA                President, Global Peacebuilding Association of Japan
長谷川 祐弘                   
特定非営利活動法人 日本国際平和構築協会 理事長