Trump commended the Secretary General for trying to focus more on people and less on bureaucracy in order to regain the trust of the people around the world.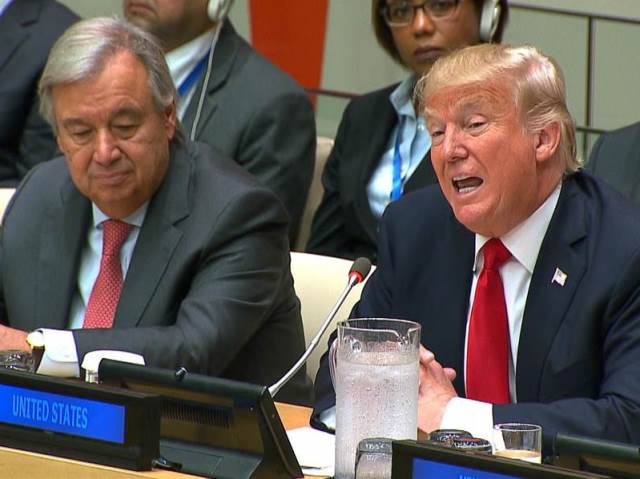 According to AP report quoted by the Japan Times in its September 19, 207 edition, President Donald Trump used his United Nations debut on Monday to prod the international organization to cut its bloated bureaucracy and sharpen its ill-defined mission. But he pledged U.S. support for the world body he had excoriated as a candidate, and his criticisms were more restrained than in years past.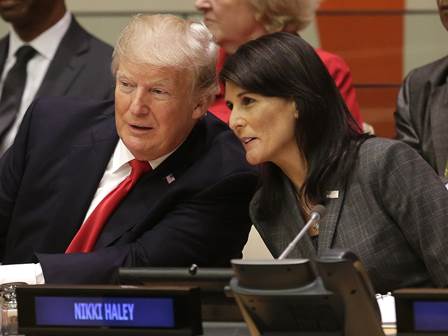 The president urged the U.N. to focus "more on people and less on bureaucracy" and to change "business as usual and not be beholden to ways of the past which were not working." He also suggested the U.S. was paying more than its fair share to keep the New York-based world body operational.
 New York Times reported on its September 19 edition that "It was a good day for Nikki Haley" and Lt. Gen. H. R. McMaster, the president's national security adviser, said Bruce Jones, a scholar at the Brookings Institution. "They pulled off an effective alignment between Trump's priorities — namely better burden sharing — and U.N. reform."