Professor Daisaku Higashi of Sophia University in Tokyo proposed Japan to continue supporting peacebuilding activities for South Sudan at the World Federation Parliament Committee of the Diet of Japan.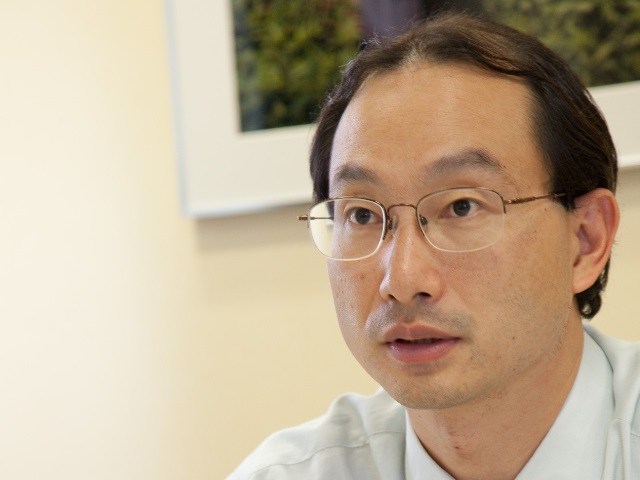 Summary of Speech made at the World Federation Parliament Committee
The Diet of Japan
by
Dr. Daisaku Higashi, Associate Professor at Sophia University in Tokyo
20 June 2017
Purpose of This Paper
 The Japanese version of this paper was distributed to all of the Japanese parliament members who belong to the nonpartisan parliamentary working group "World Federation Parliament Committee" at my presentation on 20 June 2017. More than 100 members of parliament from both ruling parties and opposition parties belong to this committee. The subject of my presentation for this committee was the alternative policies that the Japanese government should implement to support the peacebuilding of South Sudan now that Japan has withdrawn its Self-Defense Forces from South Sudan.
Overview
 I conducted field research in both the summer of 2016 and the spring of 2017 in Ethiopia and Kenya on the South Sudan peace process, and as a result I am convinced that the international community should make a very long-term commitment to supporting the people of South Sudan in establishing sustainable peace and economic development. As the national reconciliation among different tribes and political groups in South Sudan continues to be a huge challenge (and it could result in a collapsed state), it is vital for Japan, together with important neighboring countries (including Ethiopia, Kenya, Uganda, Sudan, and Rwanda), to establish long-term support to create a foundation for sustainable peace and effective governance of South Sudan.
 In my view, training for bureaucrats of both central and local governments who will run the country in South Sudan is a crucial area that Japan can support for decades. It is also critical for Japan to support other African nations in terms of improving the quality of peacekeeping operations. Japan also should maintain support for UN peacekeeping operations around the world. Responding to these responsibilities, I propose three policy recommendations as follows. (I have already presented these policy recommendations in several media, including the TV program titled "Close Up Now" on 30 Nov 2016 on NHK (Japan Public TV Station), as well as "Deep Insights" on 6 June 2017 on NHK, and my paper published by Yomiuri Newspaper Online on 2 May 2017.)
Policy Recommendations
 Establish a training program for South Sudan bureaucrats in neighboring countries, including member states of IGAD (Intergovernmental Authority and Development).

There is no question that South Sudan definitely needs more capable bureaucrats who can run the country at both the central and local levels. Japan can coordinate the training program with other IGAD nations to invite South Sudan graduate students and bureaucrats to some of the neighboring countries and train them in important governance fields, including the management of infrastructures such as water, bridges, harbors, and roads.

The critical element of this project is to invite the different tribal groups of South Sudan, such as the Dinka, Nuer, and others, to the same training programs so that they can learn not only how to manage the infrastructures but also how to work together, overcoming ethnic and tribal differences. It could facilitate a long-term national reconciliation in the country.

 Expand the training program by the Japan Self-Defense Forces for African peacekeepers.

Japan's Self-Defense Forces have already started two-week training programs for African peacekeepers in improving capacities of engineering units at the International Peace Support Training Center in Nairobi, Kenya. After withdrawing engineering units from UNMISS, it is possible for the Japan Self-Defense Forces to expand this training program for more African peacekeepers for a longer period of time.

 Dispatch Japan Self-Defense Forces to other UN peacekeeping operations.

No units of the Japan Self-Defense Forces are deployed in UN peacekeeping operations, as of June 2017. It is vital for Japan to sustain some level of commitment to UN peacekeeping operations to demonstrate its intention to contribute to peace and security. The experience and activities of the Self-Defense Forces in the field will be also very helpful to disseminate its technology and know-how to other African peacekeepers in the training program at the International Peace Support Training Center mentioned above.
Conclusion
 If the government of Japan implements these policies, I believe that Japan will continue to make an important contribution to peace operations in the world. For East African nations, it is urgent to stop the fighting in South Sudan and to establish sustainable peace: a continuous massive flow of refugees from South Sudan would be a huge burden for these neighboring countries. It is also urgent, for humanitarian reasons, to create peace in South Sudan. As Japan pledged a substantial commitment and contribution to peace and development in Africa at the TICAD (Tokyo International Conference for African Development) summit in Nairobi in the summer of 2016, it is critical for Japan to maintain its support for people in South Sudan.

(*See also the Dr. Higashi's article in the Yomiuri Shimbun.)