Kihara-Hunt succeeds Professor Katsumi Ishizuka who had completed his term as the Secretary-General at the end of March and Mr. Shintaro Higashiyama who acted ad interim until his departure for Bangladesh on an IOM assignment.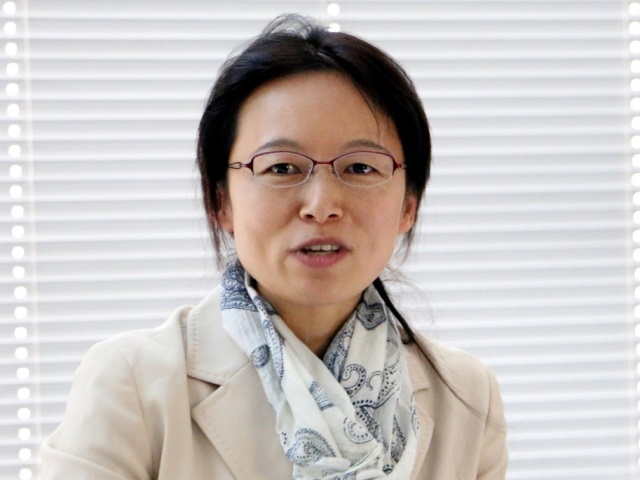 Ai Kihara-Hunt is currently Associate Professor, Graduate Program on Human Security, the University of Tokyo, since January 2017. She also serves as Deputy Director, Research Center for Sustainable Peace at her university. She was member of the UN Police Doctrinal Development Group, Department of Peacekeeping Operations of the United Nations in 2016.
 Prior to that, she worked with the UN Office of the High Commissioner for Human Rights (UN-OHCHR) in Nepal for around five years, where she managed a UN Peace Fund project on transitional justice, mapped serious violations of human rights and international humanitarian law, and served as the Security Forces Focal Point/Lead Trainer undertaking Security Sector Reform initiatives, Security Forces' curriculum reform, transitional justice related work, as well as leading capacity building programs for different stake holders. Part of her work was published in 2006 as Armed Police Force (APF) Human Rights Handbook and has been incorporated into the mandatory curriculum of the APF.
 Her other work experience includes Human Rights Officer assisting two Special Procedure mandates at UN-OHCHR headquarters, Assistant to the Executive Director of the Independent Special Commission of Inquiry for Timor-Leste, Associate Protection Officer at the UN High Commissioner for Refugees (UNHCR) in Sri Lanka, Public Information and Community Outreach Officer at the Commission for Reception, Truth and Reconciliation in East Timor, Human Rights Officer in the UN Transitional Administration in East Timor (UNTAET), Electoral Officer in the UN Mission in East Timor (UNAMET), Election Supervisor at the Organization for Security and Co-operation in Europe (OSCE) in Bosnia and Herzegovina, and Research Officer at the Human Rights Centre attached to the University of Essex.
 Her publications include: Holding UNPOL to Account: Individual Criminal Accountability of United Nations Police Personnel (Brill, 2017); 'Why does the immunity afforded to UN personnel not appropriately reflect the needs of the Organization?: the case of the UN police', (United Nations Studies, vol.17, 2016); 'UN Peace Operations: from National Security to Human Rights and Human Security' in Takahashi (ed), Human Rights, Human Security, and State Security, Praeger, 2014); The Accountability of Personnel Associated with Peacekeeping Operations (co-authored with Prof. Françoise Hampson), in Aoi, de Coning and Thakur (eds), Unintended Consequences of Peacekeeping Operations, United Nations University Press, 2007); and 'The Right to resort to External Self-Determination outside of the Colonial Context' (co-authored with Prof. Takashi Tsugeyama), Aoyama Journal of International Politics, Economics and Business Vol.64 , 2004).
 She has obtained a PhD from the University of Essex with her research on individual criminal accountability of UN police personnel, under the supervision by Prof. Françoise Hampson.