Dr. Ponzio explained the significance of the Secretary-General Antonio Guterres's Our Common Agenda (OCA) report issued in 2021. He identified major goals for addressing global governance challenges, notably conflict prevention and management for building peace, COVID-19, representation, and human rights promotion, climate action and governing the global commons, promoting a collaborative economy and global public goods, and confronting the implications from rapid development of AI technology.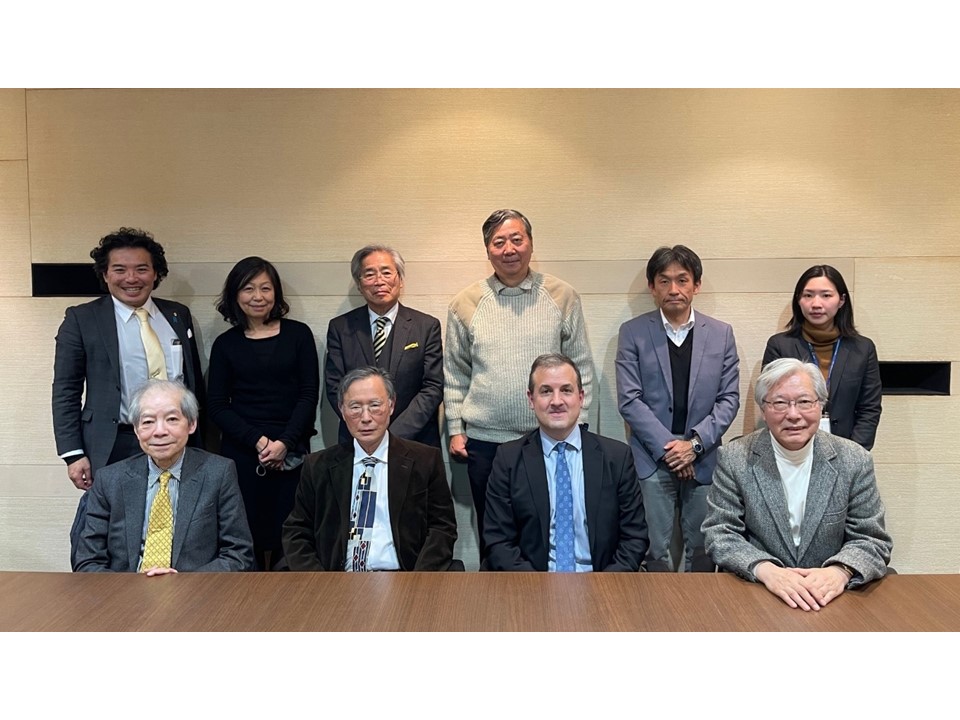 In addition to Dr. Richard Ponzio, the participants in person included Ambassador Tsuneo Nishida, former senior deputy minister for foreign affairs and Japan`s permanent representative to the United Nations (2010-2013), Ambassador Tadamichi Yamamoto, former Special Representative of the Secretary-General for Afghanistan and Ambassador to UNESCO, Mr. Yuji Suzuki, President of the National Federation of UNESCO Associations, Dr. Vesselin Popovski, Professor & Vice Dean and Executive Director, Centre for the Study of United Nations, Dr. Hideaki Shinoda, Professor of the Tokyo University of Foreign Studies (TUFS) and Managing Director of the Hiroshima Peacebuilding Center, and Mr. Ken Inoue, Vice President of the Global Peacebuilding Association of Japan and Former Director of Democratic Governance of JICA and the UN Integrated Mission in Timor-Leste.
 The documents referred to in Dr. Ponzio`s presentation conclude the following: Road to 2023: Our Common Agenda and the Pact for the Future Rethinking Global Cooperation: Three New Frameworks for Collective Action in an Age of Uncertainty.