Second Geneva Dialoguebetween Asian Scholarsand Heads and Senior Officials of UN and International Organizations
2nd, 3rd and 4th of September 2019Geneva, Switzerland
Provisional Programme
 This second Geneva Dialogue will enable the Asian scholars, policy makers and practitioners to engage in active exchange of information and views on pressing global issues that are currently dealt with at the Headquarters of UN and other international organizations located in Geneva. It will provide the participants with an opportunity to engage in serious discussions and exchange of perspectives. It is hoped that the Geneva Dialogue will foster deeper understanding of the diverse perspectives regarding current global developments.
Subject to Change: As of 1 June 2019
| | Session 19:30-11:00 | Session 211:15-12:45 | Session 314:00-15:30 | Session 416:00-17:30 |
| --- | --- | --- | --- | --- |
| Monday,September 2nd | Opening session: Director-General Michael Moller | UNHCR, IOM and ICRC | Disarmament Interview: USG Izumi Nakamitsu | UN Reform : Video Interview with USG Atul Khare |
| Tuesday,September 3rd | Meeting at ILO | Meeting at ITU | Meeting at WIPO | Meeting at WTO |
| Wednesday,September 4th | Meeting at UNHC Human Rights (starts 10:00) | Meeting with UNHCHR (till 12:00)Lunch | Meeting with DCAF | Meeting with CCDP |
******************************************************************************************
Admin Information Note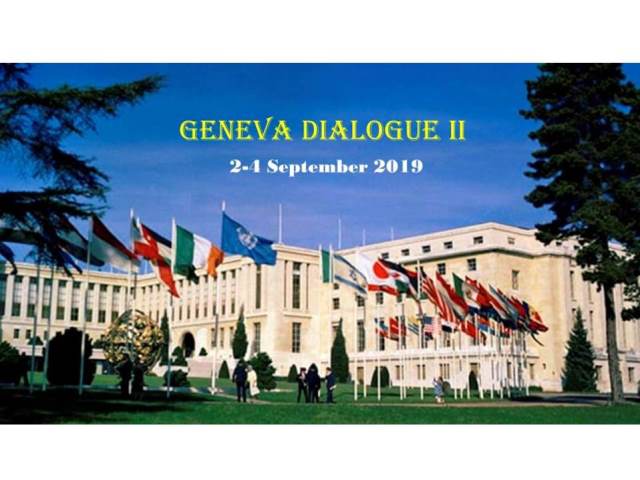 A. Upon arrival in Geneva
 Please obtain a free tourist ticket for the public transport in Geneva at the baggage pick up area located in the Airport Terminal. Proceed to the Gare Cornavin, Geneva central station, or take the bus to your respective hotel. Please note that the taxi fare is very expensive and not recommended.
B. Hotel Accommodation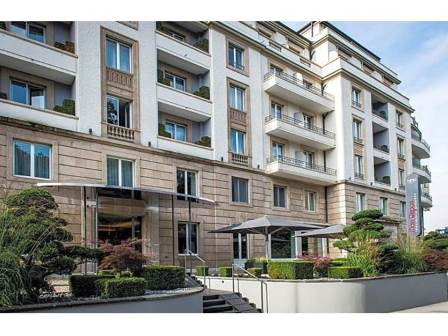 Hotel Mon ReposAddress: Rue de Lausanne 131, 1202 Genève, Switzerland Phone: +41 22 909 39 09https://hotelmonrepos.ch/en/
 Hotel Mon Repos is recommended for convenience. Room prices are negotiable and the sooner you contact the hotel directly, the better the prices you can get. Please contact Mr. Simon Panchaud (simonpanchaud[@]hotmail.com) if you need assistance in making reservations.
 In order to arrive at the hotel, please take Bus Nr. 28 from Geneva Airport (or Rental Car) until the bus stop ''Jardin botanique''. The bus runs all 30 minutes from the airport. From the bus stop, walk straight for three minutes, pass the Chinese restaurant Han-Lung and you will reach the hotel. Participants staying at Hotel Mon Repos or in any other hotel in Geneva will receive a free pass for public transportation.
C. Where to meet and start on the First Day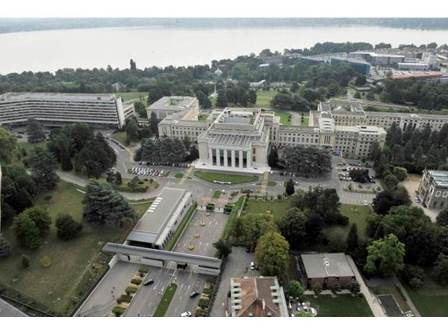 Please come to the Ferney Gate entrance of the United Nations Office in Geneva by 8:30 a.m. on 2 September 2019.
D. Payment/Funds
 The participants will have to come up for the costs of their participation by themselves. Therefore, scholars are encouraged to bring a small group of selected students and frame their participation as a university-related event or excursion in order to apply for financial support from their respective university.
E. Student Participation
 Max. 3-4 students per delegation (China, Japan, Korea, India) are allowed to accompany the scholars. However, as we will conduct high-level discussions, students may not participate directly in the discussions, but will take an observatory position or they may join as volunteers for the organizing team.
F. Entry Permit Participation
 All participants of the East Asian Scholars' Dialogue must register and obtain entry permits by accessing https://reg.unog.ch/event/24039/ Please contact Ms. Maja Liechti maja.liechti[@]gmx.ch for questions regarding the entry permit participation or Elizabeth Gamarra at egamarra15[@]yahoo.com
G. Free time in Geneva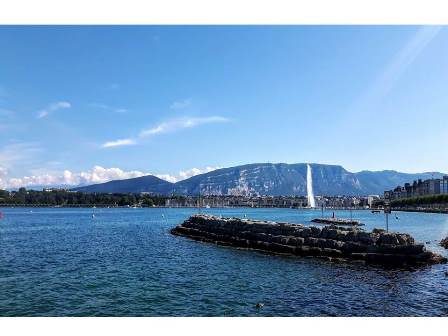 Nestled between Lake Léman, the Alps and the Jura mountains, Geneva stands at the westernmost point of Switzerland next to France. Capital of multilateral diplomacy and humanitarian action, crossroad of cultures, major financial and trading centre, the city has much to offer for visitors from historical sites, fine cuisine, arts, and outdoor activities.
 If you wish to have more information about places to visit in Geneva and around during your free time, you can contact Mr. Simon Panchaud (simonpanchaud[@]hotmail.com).
 Examples of activities:
  
Visit the Old Town

  

Take a boat trip on the lake

  

Explore Carouge, a picturesque district

  

See the Jonction, a spectacular meeting of two rivers

  

Hike to Mount Salève with a panoramic view of the whole region

  

Enjoy wine tasting in the countryside