Name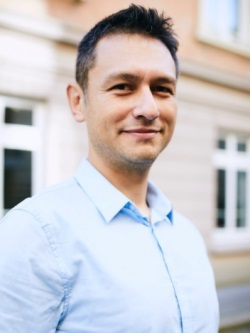 Raymond YAMAMOTO (山本 レイモンド)
Current affiliation
 ・Aarhus University
Activities in the Association
2015
 ・Religion and Proactive Pacifism Discussed in Peacebuilding Seminar (14/03/2015)
職歴
 ・Osaka University Special Appointed Researcher(2015–2016)
 ・Osaka University Adjunct Lecturer(2016–¬2017)
 ・Aarhus University Assistant Professor(2017–¬)
 ・Pacific Forum Adjunct Fellow (2019–)
学歴
 ・Hamburg University Japan Studies/Political Science MA(2015)
 ・Hamburg University Japan Studies Ph.D.(2017)
出版物
2020
 ・Yamamoto, Raymond. (2020). China's Development Assistance in Southeast Asia: A Threat to Japanese Interests? In Asian Survey. Vol 60, 2, pp. 323-346.
 ・Yamamoto, Raymond. (2020) Understanding Abe's Free and Open Indo-Pacific Vision Through Japan´s Development Assistance. In: Issues & Insights (Pacific Forum). Vol 20, 1, pp. 7-11.
2019
 ・Yamamoto, Raymond. (2019). Overestimating the Power of China´s BRI – Lessons Drawn from Japanese ODA Engagement in Asia. In Asia Pacific Bulletin, No. 483.
2017
 ・Yamamoto, Raymond (2017) Auf dem Weg zu einer "normalen Nation"? Eine Analyse der sicherheitspolitischen Reformen unter Abe (Becoming a "Normal Nation"? About the Security-Related Reforms under the Abe Administration). In: Gabriele Vogt (ed.), Steffen Heinrich (ed.): Abes Politik und Politik unter Abe. München: Iudicium Verlag, pp. 31-53.
2016
 ・Yamamoto, Raymond. (2016). The Securitization of Japan's ODA: New Strategies in Changing Regional and Domestic Contexts. In Asplund, A. and Söderberg, M. eds. Japanese Development Cooperation: The Making of an Aid Architecture Pivoting to Asia. 1st ed. London and New York: Routledge, pp. 72-89.