Name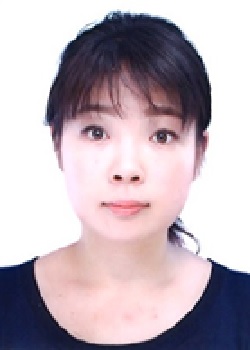 Kim VIKTORIYA (キム ヴィクトリヤ)
Current affiliation
 ・Graduate School of Human Sciences, Osaka University
Activities in the Association
Professional history
 ・特任講師、大阪大学大学院人間科学研究科、2019年4月〜(2年間)
 ・特任助教、大阪大学大学院人間科学研究科、2012年4月〜2019年3月(7年間)
 ・非常勤講師、同志社大学社会学部、2016年〜(5年間)
 ・非常勤講師、関西学院大学国際教育・協力センター、2016年〜(5年間)
 ・事務係、カザフスタン・日本人材開発センター、2002年〜2006年(4年間)
Academic training
 ・博士、大阪大学大学院人間科学研究科社会環境学専攻、2012年 ・修士、大阪大学大学院人間科学研究科社会環境学専攻、2009年 ・学士、アルファラビカザフ国立大学東洋学部日本語学科、2002年
Publications
2020
 ・"The Politics of International Marriage in Japan" (Rutgers University Press) Viktoriya Kim, Nelia Balgoa, Beverley A. Yamamoto. (forthcoming)
 ・"Tabunka Kyosei Without Immigration Policy: The Role of Centers for International Exchange and Their Challenges", Kim, Viktoriya and Philip Streich, Contemporary Japana 32 (2). https://doi.org/10.1080/18692729.2020.1770477
 ・"Caught In-Between: Tokyo Terminal", Viktoriya Kim and Aleksandra Babovic, Media Rise: Quarantined across borders, https://oaktrust.library.tamu.edu/bitstream/handle/1969.1/188176/Viktoriya%20Kim%20and%20Aleksandra%20Babovic%20%28QAB%20Entry%20%2349%29.pdf?sequence=1&isAllowed=y
2019
 ・"International Marriage in Japan: Reconstructing Cultural Toolkits in Marriages between Japanese men and Women from the Former Soviet Union",Kim, Viktoriya,Identities: Global Studies in Culture and Power. https://doi.org/10.1080/1070289X.2019.1677325
2017
 ・「グローバル化時代のアジアにおける国際キャリア形成に向けた高等教育の比較分析」,大谷順子, ノース・スコット,キム・ヴィクトリャ,石川真由美,李鳳月,公益財団法人村田学術振興財団年報2017 ,31 413 -420.
2016
 ・"Implementation and Impact of the Dual Language IBDP Programme in Japanese Secondary Schools" (Final Report) Beverley A. Yamamoto ed.
2015
 ・"Syllabus Design" in "A Handbook for Enhancing English-Medium Program Quality and Practice: Towards Effective Teaching, Learning and Assessment" (Osaka University Press) Beverley A. Yamamoto and Don Bysouth eds.
2014
 ・"Gender Politics and Its Impact on Female Marriage Migration: Women from Former Soviet Union Countries in Japan", Kim, Viktoriya, Japan Social Innovation Journal, 4, pp. 20~33. https://doi.org/10.12668/jsij.4.20
 ・「『西町文化』を発信する―西町インターナショナルスクール」in 『日本の外国人学校―トランスナショナリティをめぐる教育政策の課題』(明石書店)志水宏吉,中島智子,鍛冶致編
2013
 ・『15言語の裁判員裁判用語と解説 第3巻』(現代人文社)津田守編(=2013, 松本正・キムヴィクトリヤ,trans.,「ロシア語」,pp. 191~236.)
 ・"The Philippine Government's Roles in Emigration: Programs and Activities of the Commission on Filipinos Overseas (CFO): Summary, Comments, and Synthesis", Ryukoku University Afrasian Research Centre Second International Workshop – International Migrationa and (Re)Integration Issues in the Philippines, Afrasian Research Centre, Ryukoku University (Phase 2), pp. 57-66.
 ・"Women Moving: Micro-Level Case Studies of Migrant Women – Migration Policies vs. Entertainers: Female Labor Migrants in Japan from the Former USSR", Kim, Viktoriya, Proceedings of the 2nd Afrasian International Symposium – Multiculturalism in Asia, Afrasian Research Centre (Phase 2), Ryukoku University, pp. 64~78.
 ・"'International Marriage'as a Symbolic Exchange of Capital: The Case of Women From the Former Soviet Union Married to Japanese Men", Kim, Viktoriya,『大阪大学大学院人間科学研究科紀要』39, pp. 217~35.
2011
 ・"Conflict and Strategies in Cross-Border Marriages: The Experiences of Women from the Former Soviet Union and Japanese Men", Kim, Viktoriya, Proceedings of the 3rd Next-Generation Global Workshop – Migration: Global Reconstruction of Intimate and Public Spheres, Kyoto University Global COE Program for Reconstruction of the Intimate and Public Spheres in 21st Century Asia, pp. 430~45.