Name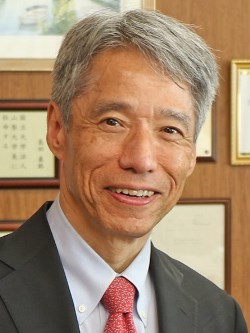 Kazuhide KURODA (黒田 和秀)
Current affiliation
 ・Development consultant. Doshisha University Graduate School of Global Studies, Yamanashi University Social Collaboration Organization: Visiting Professor. Tsukuba University Human Social Division, Regional Study Innovation Program: Part-time Lecturer.
Activities in the Association
Professional history
 ・The World Bank (1998-2015): Conflict Prevention and Reconstruction Unit; Fragile and Conflict-Affected States Unit; Africa Region Ethiopia/Sudan/South Sudan Unit; Environment and Natural Resource Global Practice: Senior Operations Officer, Washington. ・The United Nations (1982-1998): Office for the Coordination of Humanitarian Affairs, Department of Humanitarian Affairs: Acting Section Chief/Humanitarian Affairs, New York. Office of Disaster Relief Coordinator: Relief Coordination Officer, Geneva.
Academic training
 ・McGill University, Master of Business Administration, Montreal, Canada ・University of Waterloo, Bachelor of Science, Waterloo, Canada ・Delft Technological University, Exchange Student ・Universite de Paris IV, Exchange Student
Publications
2008
 ・World Bank Economic Sector Work: Post Conflict Trust Fund Review: Analysis and Lessons Learned, 2008.
2006
 ・World Bank Seminar Series: Chapter: Conflict and Development, 2006.
2003
 ・World Bank: Natural Resources and Violent Conflict, 2003
 ・Co-editor: Asian Interfaith Dialogue: Perspectives on Religion, Education and Social Cohesion, 2003