Name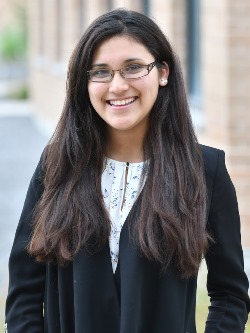 Elizabeth GAMARRA (エリザベス ガマラ)
Current affiliation
 ・World Rotary Peace Fellow at International Christian University in Tokyo
 ・MEXT PhD Candidate Fellow at ICU
Activities in the Association
 ・ACUNS External Liaison Tokyo Office
Professional history
 ・Fellow, OECD Nuclear Energy Agency (NEA) Division of Radiological Protection and Human Aspects of Nuclear Safety
 ・Research Assistant, Peace Research Institute (PRI), ICU
 ・Founder/Director, Generations of Legacies Non-profit, Utah
 ・U.S Fulbright Scholar Lecturer, IE Language Center University
 ・Therapist, AmeriCorps Intensive Outpatient Program (IOP) Urban Indian Center, Utah
 ・Counselor, Recovery Works (IOP), University Neuropsychiatric Hospital
Academic training
 ・PhD Candidate in International Relations, ICU
 ・Master of Arts in Peace Studies, International Christian University (ICU)
 ・Master of Social Work (MSW), University of Utah (U of U)
 ・Bachelor of Social Work (BSW), University of Utah
Publications
2020
 ・Childhood Adversity, Child Abuse & Health Care Journal of the American Academy of Pediatrics.
2018
 ・The Colombia Peace Process: Does Peace need to be rethought? AD PACEM Journal for Peace Studies, 1-15.
 ・Co-editor of "Critical Thinking, Writing & Research Skills 2018 Manual" IE University;
 ・Peace Research Institute Japan-Korea Soft Power: Analysis of Korean Pop Culture & Peace. PRI Annual Peace Report, 1-10.
2017
 ・Pre and Post Resettlement Stressors of Refugee Children in the United States. Journal for Social Development Issues 2017;
 ・Assessing Patient Readiness for Personalized Genomic Medicine. Journal of Community Genetics. 1-20;
2016
 ・Social Work Grand Challenges and the U.N. Sustainable Development Goals: Linking Social Work and Women's Health. 2016 Journal for International Social Work. Vol. 3, No. 2;
 ・Resettlement Experiences of Children who entered the United States as Refugees. Undergraduate Research Journal, Vol. 2.