Name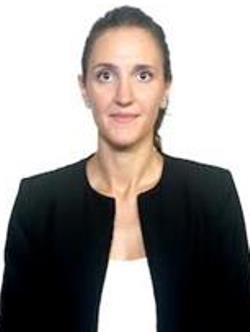 Aleksandra BABOVIC (アレキサンドラ バーボウィッチ)
Current affiliation
 ・Assistant Professor, Osaka University, Graduate School of Human Sciences (HUS) ・Affiliated Scholar, Research Institute for Indo-Pacific Affairs (RIIPA)
Activities in the Association
Professional history
 ・2019 – Assistant Professor, Osaka University, HUS
 ・2017-2019 – Lecturer, Osaka University, HUS
 ・2017 – Lecturer, Prime Minister's Office Japan, International Public Relations Office
 ・2016 – 2019 – Lecturer, Kyoto University of Foreign Studies (KUFS), Department of Global Affairs
 ・2007-2011 – Junior Researcher, Institute of International Politics and Economics (IIPE), Belgrade
Academic training
 ・2018 – PhD, Kobe University, Graduate School of Law, Department of Political Science
 ・2015 – M.A., Kobe University, Graduate School of Law, Department of Political Science
 ・2010 – M.A., Sciences Po Paris, Paris School of International Affairs, International Public Management
 ・2008 – B.A., Sciences Po, Undergraduate College, Central and Eastern Europe Program in Dijon
Publications
2019
 ・The Tokyo Trial, Justice, and the Postwar International Order. Singapore: Palgrave MacMillan, 2019.
2016
 ・"Exploring Instruments of Peace: The Allied Powers' Justice in Post- War Japan," In Branislav Đorđević, Taro Tsukimura, and Ivona Lađevac, eds. Globalized World: Advantage or Disadvantage. Kyoto: Doshisha University Press, 2016.
2015
 ・"Japan's Share of Responsibility in World War Two through Legal Lenses: Selective and Exclusive Justice at IMTFE," Kobe University Law Review, No. 49, 2015
2012
 ・"The International Criminal Court as a Human Security Project," Journal of Human Security Studies, Vol. 1, No . 2, 2012.